NEUMOND – Inlakesh Records X OPENTHENEXT 1st Gathering, Tunisia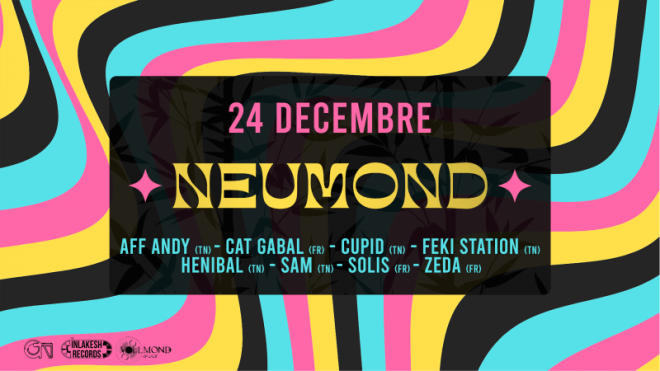 ---
Tickets: https://ra.co/events/1633020
Date de début:
2022-12-24 14:00
Date de fin: 2022-12-25 14:00
Localisation: Tunisia . Secret Location
★ NEUMOND ★ | Inlakesh Records X OPENTHENEXT
Inlakesh Records the new Tunisia based music label invites OPENTHENEXT (Spain) to celebrate the new moon. After five months of existence and three major releases we thought it's time to share a magic moment with you guys. It's a small private event with a lot of music. Dj members representing both music labels and other friends will light up the dance floor.
★ Aff Andy – Inlakesh Records ★ Cat Gabal – Openthenext ★ Cupid – PhonicHouse1 Records ★ Feki Station – YHV ★ Henibal – Inlakesh Records ★ SAM ★ Solis ★ Zeda – Openthenext