#boza en el Festival de Cine de Malaga.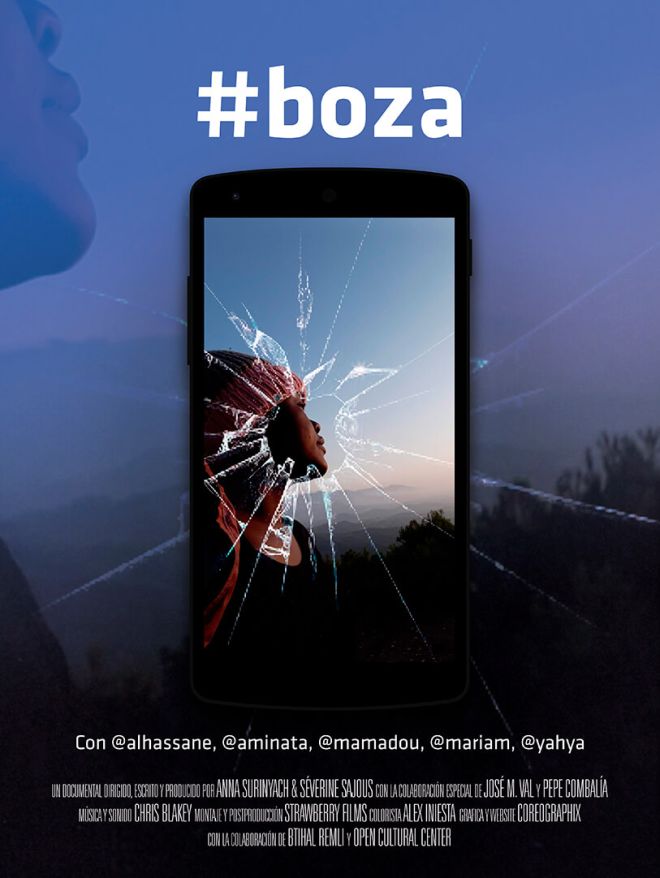 ---
#boza : El corto de nuestra querida Séverine Sajous junto a Anna Surinyach  dentro de la seleccion oficial del Festival de Cine de Malaga.
Gracias al #festivaldemalaga por dejar espacio a un cine inclusivo tanto para el colectivo como para la creación de nuevas narrativas.
#boza, a film about people on the move from the African continent to Europe. In first person narrative and using videos and Selfies, Alhassane, Aminata, Mamadou, Mariam and Yahya tell their journeys and their goal of making "boza". A word of disputed origin and exact meaning, "boza" is used by those trying to cross this particular border to describe the goal, and the act of successful crossing. The film #boza removes all filters, becoming a collective Selfie on migration.
Credits
Concept by, Director, Producer: Séverine Sajous, Anna Surinyach
Editor / postproduction: Jose M. Val
Script: Séverine Sajous, Anna Surinyach
Script coordinator: Pepe Combalía
Sound: Chris Blakey
Color Grading: Alex Iniesta
Distribution: Yaq
Production Company: 5W
Graphic: Coreographix
Collaboration with: Open Cultural Center, Strawberry Films, Btihal Remli